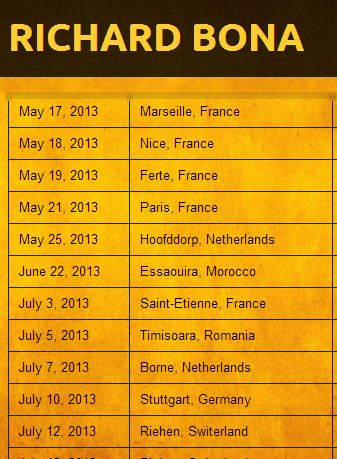 Omdat natuurlijk niemand weet waar Hertme ligt wordt het gemakshalve maar als Borne aangegeven op de tourkalender van Richard Bona.
He understands his job: to make us dance and laugh and cry, to help us understand ourselves and each other, to remind us that we live in an enormous universe filled with wonders, to fill us with joy. For Richard Bona, being a musician is a responsibility he's trained for all his life, a lineage he was born to fulfill.
Richard Bona's next album, "Bonafied," was scheduled for February 2013 release. Nog niet op Spotify.